Creating a Service with You : You are in control
Chapel Services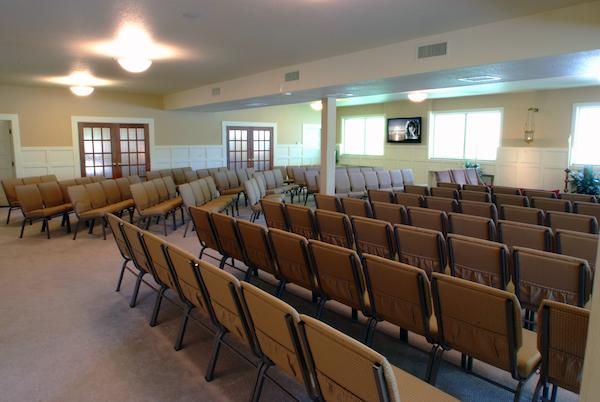 For the funeral service, we provide an elegant, dignified chapel steeped in Jewish tradition.
Feldman Chapel can accommodate up to 200 people comfortably with ample parking and seating. The family room, located in the rear of the chapel, provides a calm setting for the family before the funeral service and offers privacy. Each family has the option to stay in the family room for the service, which can be heard through the speakers, or joining the service in the front rows of the chapel.

Graveside Services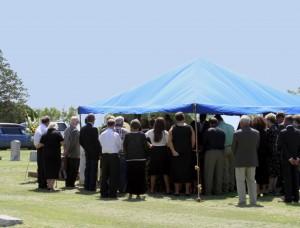 Feldman Mortuary has always offered and performed graveside services. Our goal is to make every service, regardless of setting, as comfortable as possible. For graveside services, the family may have to consider the potential for inclement weather and lack of seating. From our 81 years of experience performing graveside services, please consider the following:
The complaint heard most is about the lack of seating available for those attending the service. A typical funeral service is about 40 minutes from the time the casket is placed on the grave to the time the mourners leave the graveside. It is difficult to expect everyone in the gathering, especially the elderly, to stand for the duration. Many in our community have the impression that a graveside service is for immediate family only or a few invited friends. Denver's weather is often very pleasant, however, we all recognize the possibility of snow, rain, wind, extreme heat, and extreme cold.
Feldman Mortuary has and will always continue to fulfill the preferences of our families, whether a service is to be chapel or graveside, you are guaranteed our service is focused on your needs.
Burial in Israel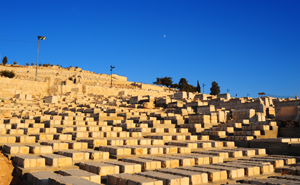 It is believed that every Jew should be buried in the Holy Land for the resurrection of the dead will take place only in the Holy Land, and that only those buried there will be resurrected. Furthermore, it is stated by Rabbi Anan, "Whoever is buried in the Land of Israel is deemed to be buried under the alter [and there is no more prestigious place in the world]."
For some families, it just seems appropriate to return to Israel for burial. Whatever the reason, rest assured, Feldman Mortuary has the most experience and expertise in the Rocky Mountain region for getting a loved one to Israel.
We have multiple contacts both on the East and West coasts that can assist in this transportation. These contacts are Halachic, observant Jews that speak Hebrew fluently and have many years of experience working with the various Israeli cemeteries.
Israeli Cemetery
Some families already have a cemetery in Israel or connection to a Chevra Kaddisha who will assist the family at the time of need. If this is not the case, we suggest families make the necessary arrangements well in advance of burial. It can be very difficult to secure a grave at the immediate time of need.
Transportation
Often, family members travel on the same plane as their loved one. However, that is not always possible for travel between Denver and New York. Only certain flights are available for transporting the deceased and because of TSA strict time requirements, it may be impossible to arrange for a family escort. We will do everything we can to meet the family's wishes with regard to flying on the same flight.
Your loved one will be prepared here in Denver. Transportation takes place in a specially crafted sealed container and the purchase of a casket is NOT required or even allowed.

Preparation
The care and preparation of the deceased is done in Denver by our local Chevra Kaddisha. A tahara is required as is the tachrichim and a talis (if a male). This is coordinated as close to the time of the flight as possible.
Timing from notification of death to transportation
We are proud of the service we provide our families. In fact, in one instance, the death of a loved one occurred at 7.30am on a Thursday, no cemetery plot was reserved and the family needed the burial to occur before Shabbos. We were able to complete all of the necessary logistics and care to make an 11.30am check-in at the airport. However, it is appropriate to note there are a number of details that must fall into place for this to happen so quickly. Most often, families should expect transportation to begin the day following the death.

Burial for Veterans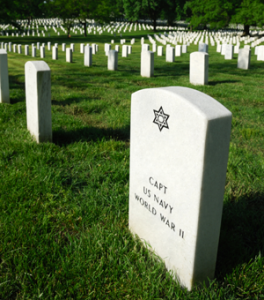 Feldman Mortuary supports those families that wish to honor their loved one's dedicated service to our Country. We are experienced with all military burial practices at both our local Fort Logan National Cemetery and Arlington National Cemetery.
There are only a few Jewish intricacies that Feldman Mortuary ensures are available at Fort Logan National Cemetery. I commend and wish to express my appreciation to the staff at Ft. Logan for the understanding, care and willingness to work with the Denver Jewish community over the past 81 years. We have an incredible working relationship built on mutual appreciation, trust and respect for our professional roles.
Things to think about when considering burial at a National Cemetery:
Jewish tradition leans toward burying as soon as possible where some define that as same day or next day. However, burial at a National Cemetery is dependent on available service times and cannot be manipulated based on religious requirements.
Please note an immediate service may be available but possibly at a less than desirable time.
NO weekend burials!
It is often not considered proper in the Jewish Tradition of burial to bury one loved one on top of another. However, at a National Cemetery, the policy is to bury double, even triple-depth meaning one is buried on top of another.
The monument or marker is standard government issued with does not allow for Hebrew lettering or personal inscription. The monument will be marked with the standard military version of the Magen David/Star of David.
Lastly, services at Ft. Logan are limited to 20 minutes in length.
Veteran Services and Information available from Feldman Mortuary:
Burial Benefits
Headstones and markers
Legislative changes
Presidential Memorial Certificates
Women and Minority Veterans
Military Honors
Jewish War Veterans
Burial Flags
Burial Allowance
Survivor Benefits
Please contact us for further information about veteran burial services.