Planning Ahead is a Mitzvah
The Mitzvah of Planning Ahead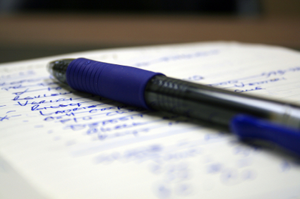 Feldman Mortuary has been caring for Jewish families for more than 80 years. As Denver's only Jewish funeral home, we have guided them through difficult times, comforting the bereaved while sensitively caring for their loved ones according to our time-honored tradition.
It is never easy, but we've learned that families find it more manageable to deal with the death when the family member or friend preplanned all the arrangements. The survivors can spend their time reminiscing, sharing, and remembering, instead of making decisions and wondering if they are choosing what their loved one would have wanted.
A comforting peace of mind results from having your final wishes recorded as a guide for your survivors. A prearranged funeral spares your loved ones from having to make difficult decisions at a time of deep personal loss. Planning ahead just makes good sense.
Speak with Jamie Sarche, Director of Outreach and Prearrangement. A Denver native, Jamie has deep roots in the Jewish Community. From participation in her synagogue, her children's schools, and at Jewish Family Service, Jamie is active in our community. She is empathetic, compassionate and committed to helping families.

Jamie is dedicated to educating, counseling and guiding families with prearranged funeral plans. Unlike other funeral homes that employ sales people, Jamie is a salaried employee dedicated to serving the community with honesty and sincerity. She will explain how planning for the future will release your family from making difficult decisions at a painful time and guide you through the prearrangement process.
We never require a family to contract with us or even fund a plan.
Planning ahead is a Mitzvah!