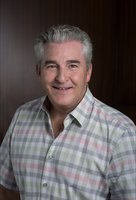 Bruce Deifik
Bruce Douglas Deifik was born on March 25th, 1955, in Manhattan, New York. He spent his childhood growing up in Island Park on Long Island until his family relocated to Fort Worth, Texas, when was 12 years old. When he graduated from high school, Bruce attended Texas AandM University, where he majored in Business Administration. While in college, he met Nancy Deifik (nee Auger) on a blind date in 1976, and after a period of dating, they were married shortly following their graduations in 1977.
Following their marriage, Bruce and Nancy moved to Colorado in order for him to start building his first company, Sheepskin Products. After building that up and selling it in 1988, both Bruce and Nancy decided to study for their real estate brokers licenses and founded their first real estate company, something that become Bruce's primary focus for the next four decades of his life. In 2011, his son, Jordan, joined the firm, ensuring the hard work in creating the family business would continue for a second generation. In the last few years of his life, Bruce embraced the role of being a grandfather to his first grandchild, Madeline, whom he truly adored.
True to his giving nature, Bruce was very involved with philanthropic purposes. Throughout the last 40 years, he served on various Boards, including the National Parks Foundation Board and The Brent Shapiro Foundation For Alcohol and Drug Awareness; on the Board of Directors for Nevada Cancer Institute; was Vice Chairman and a Board Member of the National Jewish Medical Research Foundation; a Board Member and supporter of Inner City Children's Charities; also served as a Board Member of Colorado's Ocean Journey, which brought an aquarium and ocean resource center to the inland population; and was a member of Colorado Concern, an organization of business leaders dedicated to bringing important issues and public policy to the forefront in a proactive manner. Finally, he and his wife, Nancy, have also historically been extremely active in supporting the Denver Center for the Performing Arts.
Bruce is survived by his wife, Nancy Deifik; son, Jordan (Benjamin) Deifik; daughter, Amanda (Matthew) Witheiler; mother-in-law, Monique Auger; brother, Andrew (Winnifred) Wayne; sister, Candace (John) Wayne-Jemilo; Alicia (Donnie) Buescher; and granddaughter, Madeline Witheiler.
A funeral service will be held for Bruce at Temple Emanuel on Friday at 1:30 pm MST, followed by interment at Emanuel Cemetery, within Fairmount Cemetery. In lieu of flowers, contributions can be made to National Jewish Hospital.