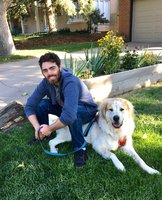 Daniel Louis Silva Hoffenberg
Daniel Hoffenberg, Denver-beloved son of Ed and Ana Hoffenberg and brother of Louis Hoffenberg. He will be missed by family and friends who will always remember his kind and loving nature and his keen sense of humor. Organ donation has always been close to his heart(s). Please consider organ donation.
Memorial Service, Tuesday, 3:00pm, Temple Emanuel with a reception to follow. Contributions in Daniel's name may be made to Make a Wish Foundation or Children's Hospital Cardiac Transplant Program.