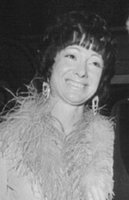 Maxine R. Davine
Maxine Raffelock Davine passed away on September 29, 2020. Maxine was born in Denver, Colorado, an only child to Esse and David Raffelock. Maxine spent her life in Denver except for time she spent pursuing acting through Chicago's Goodman Theatre and off-Broadway in New York. Maxine married Fred Davine in 1955, and he preceded her in death in October 2019. Maxine was devoted to her family, a true example of strength, empathy, and selflessness.
She leaves three children: Jeff ( Shannon) Davine, Bruce (Audrey) Davine, and Valerie Davine Bills, five grandchildren; Taylor Davine, Sara (Asher) Roston, Sam (Kayla) Bills, Max Bills, and Isaac Bills, and two great-grandchildren; Lily and Freddie, all of whom hope to follow in her example and will be forever grateful to have her as their mother, grandmother, and great-grandmother, and to have her model for them how to be in the world.
A private service is scheduled. In lieu of flowers, please consider a donation to a charity of your choosing.

A message to the Community:
The antidote to loss is connection. Unfortunately, during this pandemic, connection is limited and is leaving grieving families isolated in the midst of mourning.
In the absence of attending the funeral or paying a Shiva and Condolence Call, please consider leaving condolences and/or memories for the family and friends of Maxine by clicking on the Tribute Wall tab.
For a grieving family, sharing stories of how that person impacted you is a special way to keep those memories of their loved one alive. It also helps to pass along the values, wisdom, and even humor of these lost loved ones. This type of sharing will show your support to the family members as well as other friends as you collectively mourn the loss of this special person.