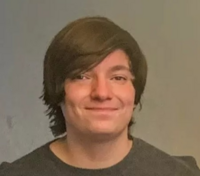 Christian Beaman
Christian Beaman passed away suddenly on Friday, February 18th, 2022. He was 17 years old. Christian was born in Wheat Ridge, Colorado. He was a loving and caring son who enjoyed cooking, gardening, playing the flute, participating in Boy Scouts, hunting/shooting sports, and had a passion for all animals. He worked at the local Wendy's for the past 16 months and was in his Junior year at Summit Academy South as well as with a private online high school. Christian was planning on pursuing a career in culinary arts. His sense of humor and contagious smile will be missed by all who knew him.
Christian is survived by numerous friends and family.
Contributions may be made to the Beautiful Boy Fund on behalf of Christian to support the development of quality, evidence-based care available to people suffering from problems related to drug use and addiction.
Memorial service, Saturday, March 5, 2022, 1:00pm at Waterstone Community Church in Littleton. Livestream available through the Waterstone Community Church website- https://waterstonechurch.org/special-event/
The family would like to invite all who knew Christian to write a personal "Love Letter" to flood Christian with love. The letter may be brought to the Memorial Service or we will have materials available to write your letter at the service. The letter will not be read by anyone, but will be burned and placed with his ashes when the family scatters his ashes this summer at a few of his most favorite and treasured locations.
*The link to Christian's GoFundMe is temporarily unavailable, please check back at a later time*