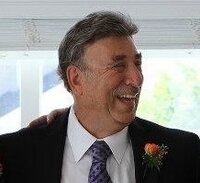 Jeff Waldman
Jeff Waldman, 77, Aurora; Husband of Sharon Waldman; Father of Lance (Lisa) Waldman and Brian Waldman; Son of the late Dr. Sydney Waldman & the late Bess Waldman; Son-in-law of Shirley (the late Eli) Yoelin; Brother of Michael (Cynthia) Waldman and Fred (Sandy) Waldman; Brother-in-law of Carol (the late Norman) Reich; Survived by many beloved nieces and nephews.
Graveside service, Tuesday, June 14, Rose Hill Cemetery, 10:30 AM. Livestream on Feldman Mortuary's YouTube channel by clicking this link at the time of the service- https://www.youtube.com/channel/UC7CQNliXtxRvoOGVZvmH-kg.
Contributions may be made to The Dr. Sydney & Bessie Waldman Memorial Fund at BMH-BJ Congregation or to The Denver Hospice.