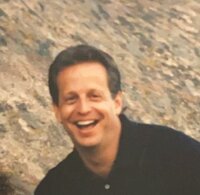 Kenneth S. Bernstein
Kenneth Bernstein, Denver; Father of Morgen Bernstein, Sheridan Bernstein, Dylan Bernstein; son of Joseph (z"l) Bernstein and Feggy Bernstein (née Cohen); Brother of Lori Bernstein, Vicki (Chris Crumal) Bernstein.
Graveside is Sunday, July 24th, at 10am at Rose Hill Cemetery. Service will be live streamed via Feldman Mortuary YouTube channel.
Shiva will follow at the Feggy Bernstein residence starting at 5pm until 8:30pm, service beginning at 8pm.
Donations in his name can be made to any charity of choice.