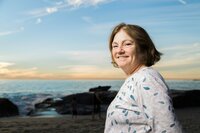 Charlotte M. Galicinao
Charlotte M. Galicinao of Parker, CO; Wife of Ernie Galicinao; Mother of Josh (Emily) Galicinao, Alyssa (Paul) Roberts, Lindsey (Dave) Gaslin; Grandmother of Kayla Roberts, Asher, Gaslin, Malcolm Galicinao, Hudson Roberts, and Abigail Gaslin.
Graveside service, Tuesday, December 27th, at 1:45pm at Emanuel Cemetery (located within Fairmount Cemetery). Enter through the Emanuel entrance, which is about 100 feet south of the main Fairmount entrance on 430 S. Quebec Street. Service location will be directly on the left.
Service will also be live streamed via Feldman Mortuary's YouTube channel.
Reception to follow at Robert's home.