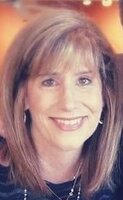 Lisa Kassoff
Lisa Kassoff, Denver; Wife of Jeff Spaniel; Mother of Brandon Spaniel; Daughter of the late George and Shirley Kassoff; Sister of the late Josh Kassoff.
She worked as a geriatrics social worker in the Denver community for 40 years. She loved to travel and was an avid cat lover.
Funeral service, Friday, 10:30am at Feldman Mortuary. Interment to follow at Emanuel Cemetery within Fairmount Cemetery. Shiva to follow at Linda Kauvar's home.
Donations to Meals on Wheels or MaxFund Animal Adoption Fund.