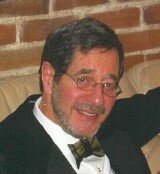 Lee H. Weinstein
Lee Harold Weinstein was born on March 22, 1939 in Indianapolis, IN to parents Maurice (Musty) and Martha (Molly) Weinstein.
On February 1, 2023, Lee passed away peacefully in his sleep after a long and dignified battle with ALS.
He spent his elementary and high school years in Indianapolis, graduating from Short Ridge High School in 1956.
He attended college at the Wharton School of the University of Pennsylvania, and graduated in 1960. He made dear lifelong friends in his fraternity brothers from ZBT at Penn, and prioritized these friendships throughout his life and travels.
He served in the Air Force Reserves for four years as a medic.
Following in his grandmother's footsteps, he moved to Denver, CO in the early 60s and bought his first apartment building, kicking off his career in real estate.
He was married to Judith Brown and he adopted Judi's daughter, Cyndee, and they welcomed son, Cary to the family.
He took over the family's Denver Window Cleaning business that was established in 1904 and turned it into a successful national and international company from 1968-2002. The company expanded to focus on complex building restorations. Throughout his career, he continued to build his real estate portfolio in Denver as his passion, and enjoyed working on different types of challenges in the industry.
He married the love of his life, Jilda Lopez, on January 11, 2002 in Denver, CO. They enjoyed traveling the world together, going to Broncos and Rockies games, skiing (especially on powder days, and only during the week!), and spending time with dear friends and family. They fell in love with the ocean after spending a winter in Coronado, CA and ended up spending their winters there to avoid the cold winter weather of Colorado. They shared a passion for their silky terriers, Foster, Hobart and Adelaide. They enjoyed trying new restaurants, going to farmer's markets and art festivals, soaking in culture wherever they went.
Lee was known as someone who would take time to help anyone. He was a teacher at heart and he would take the time to educate workers on how to run their businesses better. People that worked for and with Lee almost always became friends and loyal to their relationship for life.
He was a great listener and made you feel important and heard. He would provide heartfelt advice by making you think that you were coming up with helpful ideas yourself. As a passionate lifelong learner, he would voraciously read the Wall Street Journal every day. He would remember previous conversations and interests and send articles to people that he thought they would enjoy or would benefit from them.
He had a dry sense of humor and was ready with a witty and often inappropriate quip. He provided comic relief with a ready joke when times were sad or tense. He loved to laugh and giggle with his family and friends. He usually laughed at his own jokes the hardest of anyone present.
Lee had a loving ability to blend lots of different family units together over his lifetime. Family was his top priority and he cared for relations of all kinds with an equal amount of love, caring and kindness. He changed people's lives for the better in small and big ways alike.
Lee's greatest joy was his grandchildren and great-grandson. He was incredibly proud of each of them and looked forward to every visit and conversation. He will be lovingly remembered by grandchildren Melanee (Michael) Rossman, Evyn (Ashlee) Sprenkel, Audree (Coleman) Centola, William & Kaia Weinstein, and great-grandson Myles Rossman.
Lee is survived by his wife, Jilda Weinstein, his son Cary (Katie Johnson) Weinstein, daughter Cyndee (Peter) Williams, his brothers Philip Weinstein and Rick (Rita) Weinstein, numerous cousins, nieces and nephews and the grandchildren listed above.
In lieu of flowers, donations are welcomed at the ALS Colorado Chapter, ACE Scholarship Fund, or the charity of your choice.
The family is endlessly grateful for your love and friendship during this difficult time. May his memory be a blessing.
His funeral service service will take place at Quebec Place at Fairmount Mortuary on Wednesday, February 8, 2023 at 10am. Burial to follow at Fairmount Cemetery. Service will be live streamed via this link: https://vimeo.com/event/2851362