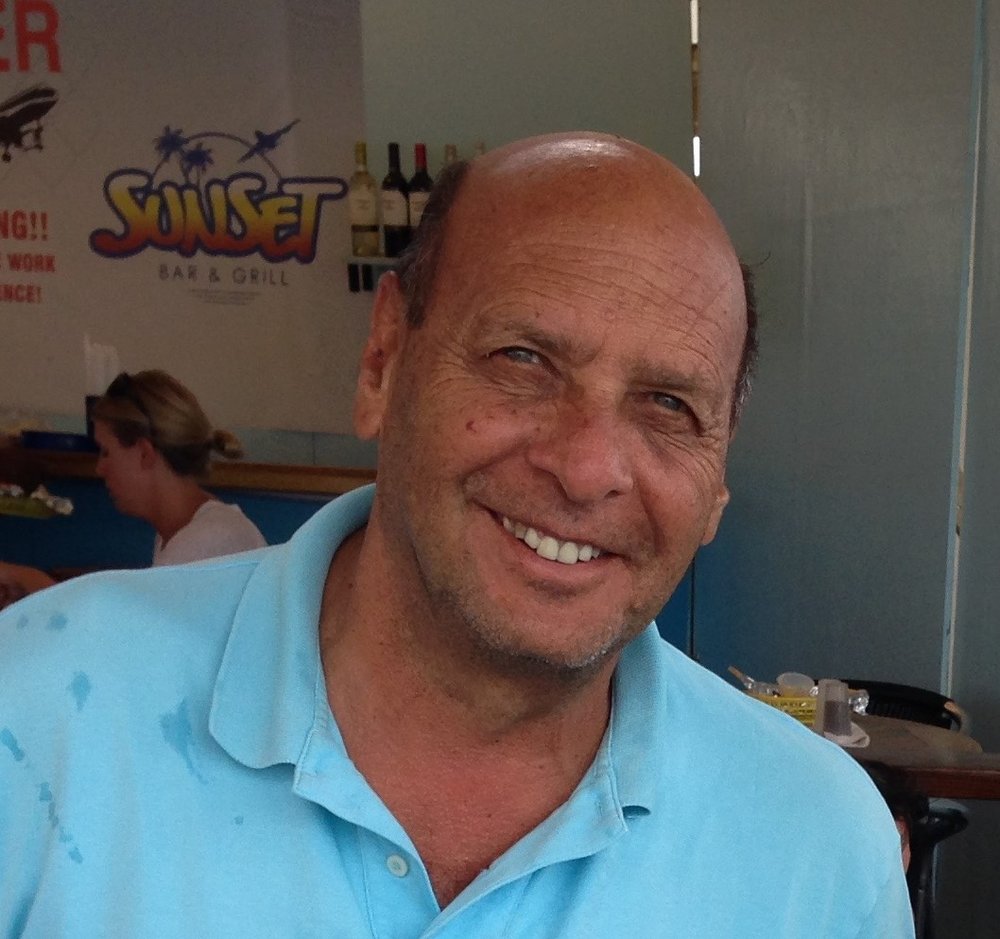 Obituary of Alan Saltzman
The universe lost a truly incredible soul on Thursday, December 17th . Alan Saltzman was a man that inhabited many worlds, and one that touched so many lives in his short 71 years. So many that it is exceedingly difficult to capture the light of Alan's soul in a finite number of words. Alan's soul shone like a miniature sun; bringing those that were lucky enough to know him into his orbit and blanketing them with his warmth, love, and selfless compassion. Alan was so much to so many that there are not enough pronouns in the world to call him by. A scuba diving buddy, a ski mountain and life navigator, a zealous supporter, and an irreplaceable friend. Alan left this world as a deeply beloved father, husband, brother, uncle, cousin, and many more. Alan was the type of person that would support his loved ones through their chosen paths, no matter the difficulty. Be it helping to foster his family's eclectic passions or simply finding small ways to share his infectious smile, Alan pulled out all the stops whenever possible; finding powerful and creative ways to brighten people's days. Alan always lived his life in the fast lane. Whether it was driving in his sports cars with the top down or eating his way through the world with his wife and kids, he always had his sights set on the road ahead. He took great pride in being what he referred to as a 'true Colorado native', knowing and loving his home state more than most. He was a navigator in every sense of the word, whether it was giving directions or helping others to navigate their way through life. He always knew which way to go, never hesitating or looking back. Alan first met his wife Lita when she came to Colorado looking for work at a ski area. She was invited to join a group of friends at the Old Dillon Inn. His good friend and roommate at the time invited her to go sailing the very next day. Though his friend is the one who invited her, Alan was the one who showed up; a prelude to a beautiful marriage and an even more beautiful family. Alan and Lita were ever the travelers. They lived in Vail for several years, Pennsylvania for a time, Chicago, and then finally Denver, where they raised their beloved dog Ziggy and their two children – Justine, and Ethan. They were lucky enough to travel the world together as a family; and cemented countless beautiful memories together. Alan was known to many as the man with the characteristic twinkle in his deep prismatic eyes, and the exuberant grin that stretched across his face when he was entertained. Alan's true love in life was being the one to light up every room, and he would stop at nothing in the pursuit of health and happiness – not for himself, both for those countless souls that he adored. He was a true, genuine, loving man. One that did not discriminate in sharing that love with those
in his orbit, and one that loved without limit right until the very end. He was one who welcomed all in his presence as his own family, and as a result, his absence leaves a forever gaping hole in the lives of those that loved him.
He is survived by his wife Lita and his children Justine and Ethan. He is also survived by brother Gary (Judy) Saltzman, sister Maxann (David) Baughman), the late Sharyn (Norman & Susan) Fried, nieces and nephews and cousins. Alan was predeceased by his parents, Betty (nee Agron) and Sam Saltzman.
Donations can be made to B'nai Brith or the Alzheimer's Association.