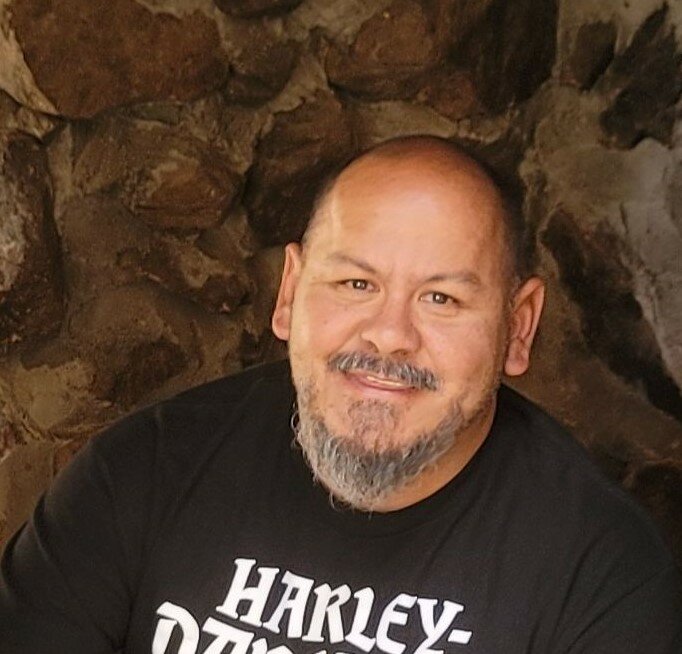 Obituary of Edgar Humberto Virrueta
Edgar Humberto Virrueta, 45, of Denver Co, unexpectedly passed on December 4, 2022.
Edgar was born on October 30, 1977 to Gloria and Humberto Virrueta in El Paso Tx. Edgar graduated from Montwood High School in 1995, His two eldest children were born in Wisconsin, his last three children were born in Colorado. His children remember him as a loving, kind, goofy, fun, genuine, and honest father. Edgar is remembered by his children as a proud and supportive "Padre".
In 2000, Edgar began his career path in the electrician field and started his apprenticeship. In 2005 he completed his apprenticeship and earned the title of Journeyman. Edgar became a master electrician in 2009. With much support of his family, he branched out and started his own company, Primo Electric Company (PEC) in 2015. Edgar was a respectable businessman and electrician; he was well-known in his field throughout central Colorado.
Edgar spent his free time riding his motorcycles, he enjoyed spending quality time with his children and family, and cooking and BBQing. He enjoyed hunting turkeys, being out in nature- both hiking and bicycling, and working on his vehicles. He was known as both being creative and an innovator by those who loved and knew him.
Edgar was predeceased by His son Andres and father Humberto. He is survived by his mother Gloria; his children-Jose, Daniel, Roberto, Andrea, Dakota, Brian; his granddaughters- Eliana, Joanna, Olivia, his unborn grandson; siblings Leo, Selene, and Uriel.
Services will be held at Feldman (1673 York St, Denver, Co 80206) on Friday December 16, 2022 at 10 am.
The family invites all loved ones and friends who cannot attend the services in person to visit Feldman Mortuary's Youtube Channel where the services will be uploaded live.