We're here for you 24/7/365
Immediate Need? Available 24/7

Directions to Denver-Area Cemeteries
Emanuel Cemetery | Mount Nebo Memorial Park | Golden Hill Cemetery | Fort Logan National Cemetery |
Rose Hill Cemetery

(within Fairmount Cemetery)
Emanuel Cemetery is Denver's only Reform cemetery. Owned and administered by Emanuel Congregation, plots are available for both members and non-members.
The cemetery is located on the grounds of Fairmount Cemetery located on the corner of Alameda and Quebec. Emanuel Cemetery has its own entrance gates that are just south of Fairmount's main gates off of Quebec Street.
Once entering the cemetery gates, drive forward and peer to your right, as most services are in the new sections.
Jay A. Siegel, Administrator
560 South Monaco Pkwy.
Denver, Colorado 80224
Mount Nebo is an Orthodox cemetery affiliated with the BMH-BJ Congregation and is managed by The Mount Nebo Memorial Park Board of Trustees as a Colorado Non-Profit Corporation.

Cemetery Location:
11701 East 13th Avenue
Aurora, CO 80010

303-951-8236
Golden Hill Cemetery is an Orthodox cemetery located near the foothills of Golden, Colorado.
Rose Hill Cemetery is an Orthodox cemetery located north of Metro Denver in Commerce City, near Dicks Sporting Goods Park.
Extra Placeholder, pls remove.
Who we are and what we believe
"Things are finally settling down around here and we are getting back into somewhat of a routine. I wanted to take a minute to thank you for everything you did for my mom and our family after Del passed away. Everything you did made a very difficult situation so much easier. We were in a unique situation with the blended families and you helped us handle that with such ease. We appreciate all that you did to make the service at Fairmount work, I know that probably took a little bit of extra effort. I appreciate you picking the videos and pin up at my house and making sure the videos worked (that was a big relief). Most importantly, you were a great source of comfort to my mom and the entire family. We truly appreciate everything you and the staff at Feldman's did for us. Thank you again for everything,"
- Lisa and Randy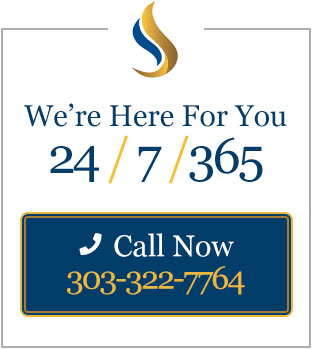 The death of a loved one is among the most difficult circumstances any of us will face. We're here to help you through this challenging time. With compassion and deep experience, we'll help you make informed choices and guide you through the many details of preparing for a funeral service or celebration of life.
If a death has occurred, call us at (303) 322-7764, or 855-670-2263 anytime, day or night.
For preplanning and other longer-term needs, please contact Jamie Sarche [sar-shay] either by her email address below or by calling the office during regular business hours.
Contact:
Information: director@feldmanmortuary.com
Pre-planning: jamie@feldmanmortuary.com