We're here for you 24/7/365
Immediate Need? Available 24/7

Decisions at a Difficult Time
It's a difficult time for you and your family. The death of a loved one or friend is often among the most stressful events in our lives. At a time when you are dealing with your own emotions and those of others, a number of significant decisions must be made.
Feldman Mortuary makes the process simpler. We'll clearly explain your many options for interment and cremation, and help you determine the type of funeral services that appropriately honor the deceased, celebrating their unique lives and the impact they made on others. Either option can be combined with reflections that tastefully and respectfully recognize the life of the deceased.

​Burial can be handled in several ways—in the ground, in a crypt, at sea, or in a green, "eco-friendly" manner. The options can be as unique as the individual.

If cremation is chosen, families may decide to retain the ashes in one place, divide them among family or friends, spread them in a significant location, or bury them in the ground or in a crypt. We can help you carry out even more unusual ideas that uniquely reflect the wishes of the deceased.
Regardless of the family's decision, Feldman Mortuary is honored to serve Denver's families as trained, certified, and highly experienced end-of-life professionals.

Creating a Special Service, Together
Extra Placeholder, pls remove.
Who we are and what we believe
"I want to thank you for being a part of the celebration of the life of my Uncle Neal. It's a tragedy to have to be dealing with this kind of loss for my cousins at ages 26, 23 & 18. You and your employees were excellent to us and we felt very loved and welcomed into your building. The service and set up for the funeral were fantastic. It was exactly what we wanted to celebrate my uncle. He would have been happy with it. Thank you so much for being so easy to deal with, both from me and my cousins. I know they made the initial arrangements, but once I got to Denver, I felt like you treated me as any one of my cousins would have been treated. Again, from the bottom of my heart, and on behalf of my family, THANK YOU."
- Russ F.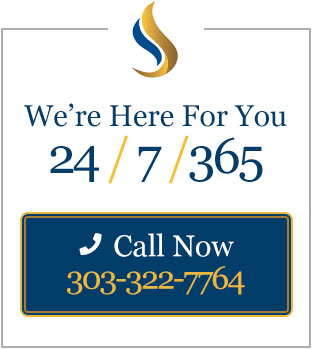 The death of a loved one is among the most difficult circumstances any of us will face. We're here to help you through this challenging time. With compassion and deep experience, we'll help you make informed choices and guide you through the many details of preparing for a funeral service or celebration of life.
If a death has occurred, call us at (303) 322-7764, or 855-670-2263 anytime, day or night. For preplanning and other longer-term needs, please contact Jamie Sarche [sar-shay] either by her email address below or by calling the office during regular business hours.
Contact:
Information: director@feldmanmortuary.com
Pre-planning: jamie@feldmanmortuary.com