We're here for you 24/7/365
Immediate Need? Available 24/7
Creating A Special Service, Together
Family and friends getting together to honor a loved one's life with a meaningful funeral service is one of the most important steps in the grieving and healing process. We're here to help you create a unique, memorable service or celebration of life that people will remember fondly for years to come.
For any service, decisions need to be made: the location of the funeral, the choice of casket or urn, and if pallbearers are needed, who they should be. You may opt for a traditional religious funeral, a military funeral service, or you can choose to have a non-traditional "celebration of life" -- an option that is becoming more and more popular.

​Another key consideration is who will officiate the service. You can choose to have a rabbi or other religious leader, or a "celebrant," which is a non-denominational officiant.
Whatever you choose, a service will be expected by family and friends of the deceased. For any Denver-area funeral, the experienced team at Feldman Mortuary makes the process simpler and easier.

Personalized Funeral Services Across The Denver Metro

Feldman Mortuary creates memorable funeral services and memorial services in our beautiful chapel and in venues across the Denver metro area. Houses of worship, museums, country clubs and a range of outdoor venues can be selected. We'll work hard to provide the personalized funeral or memorial service you want, where you want it.
Our Denver Chapel

Our elegant, dignified chapel is steeped in Jewish tradition providing familiar warmth and comfort. Designed to comfortably accommodate up to 200 people it also offers flexibility for more intimate funeral services. Tastefully decorated with comfortable seating, the chapel's wide hallways provide for easy flow ensuring guests can easily move amongst themselves.

The Chapel is fully handicap accessible with an automated elevator and equipped with a state-of-the-art audio and visual system. The Feldman Chapel allows for comfortable reflection, traditional services and custom celebrations of life.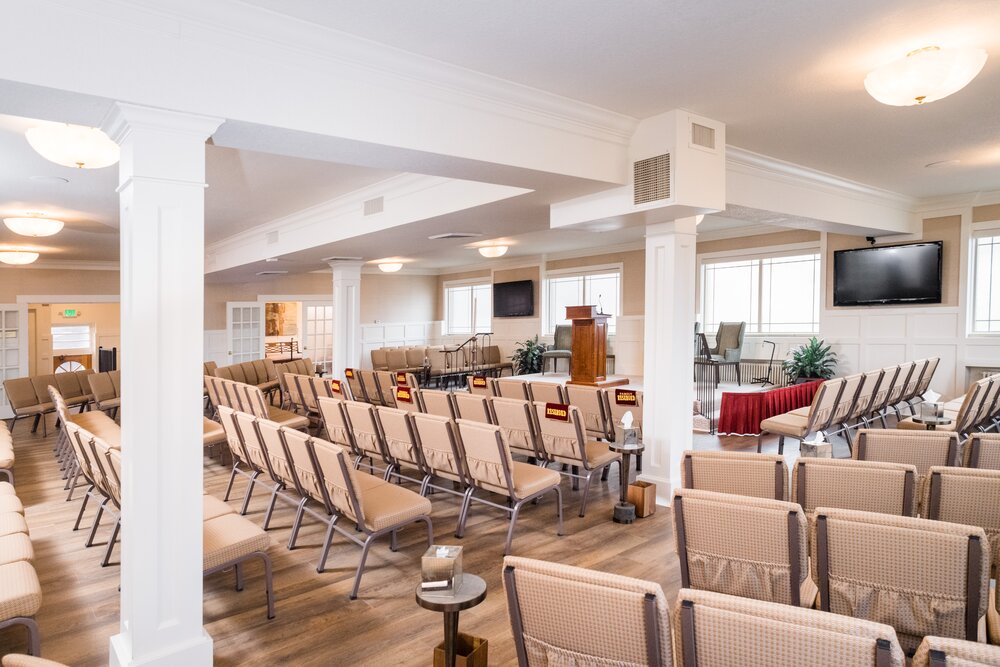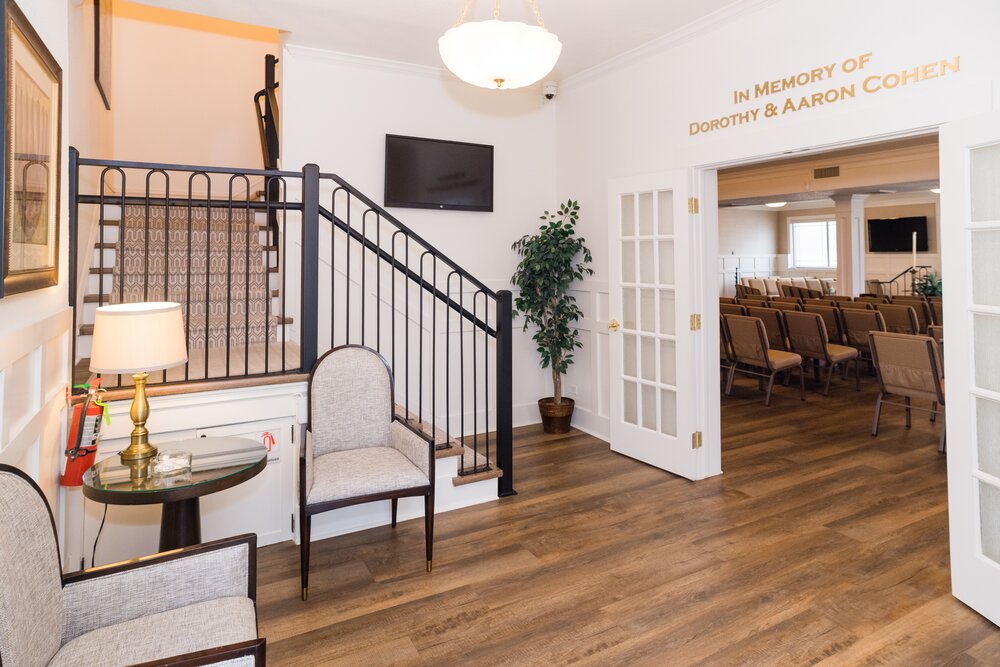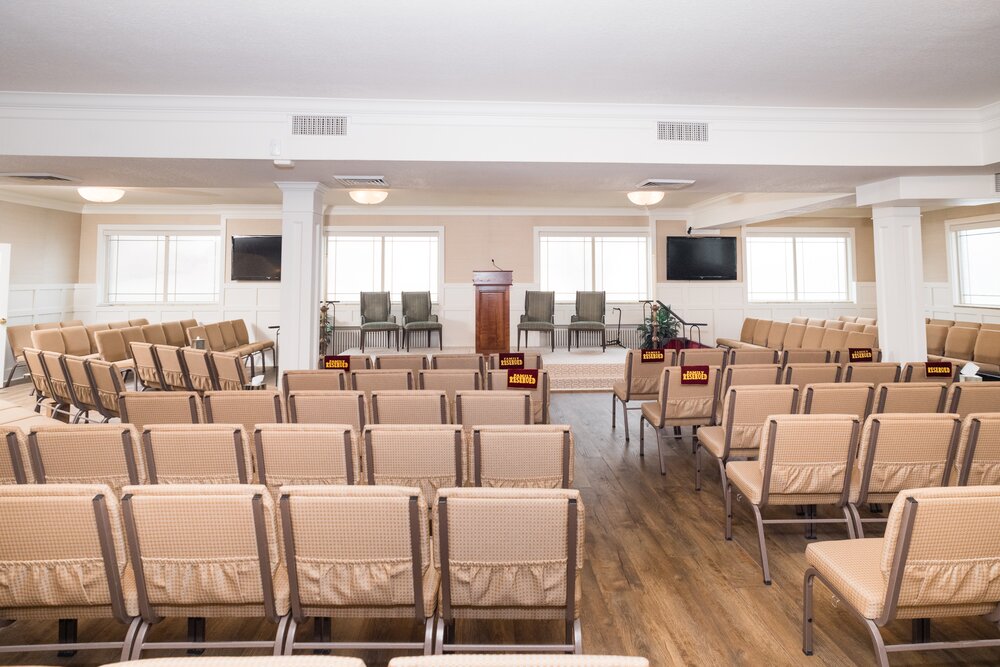 Graveside Services

Feldman Mortuary is committed to making every graveside service regardless of setting, as comfortable as possible. Please keep in mind;
A typical funeral service is about 40 minutes from the time the casket is placed on the grave to the time the mourners leave the graveside.

Inclement weather is always a possibility, especially here in Denver, where our weather can be unpredictable.

Ensure adequate seating. This is a common issue for those attending a graveside service; it can be hard for everyone in the gathering, especially the elderly, to stand for the duration.
It can be hard to hear the speakers and the services in some outdoor locations. Consult our funeral directors for their advice for the specific location.
Feldman Mortuary will always strive to meet the needs and preferences of our community. Whether a service is to be chapel or graveside, we provide memorable, personalized funeral services, delivered with compassion and deep respect for the customs and traditions of our mourning families.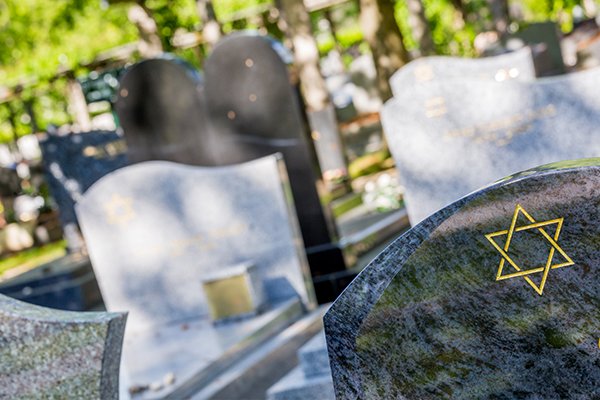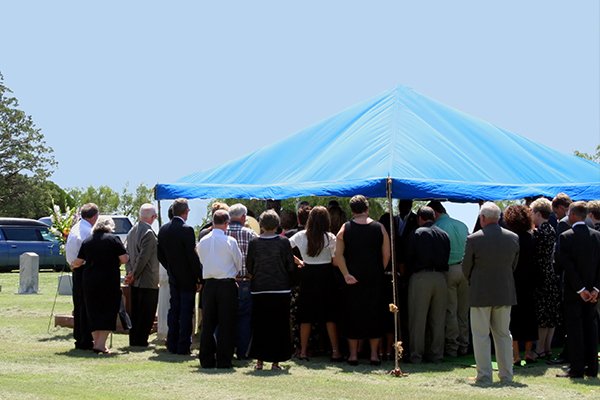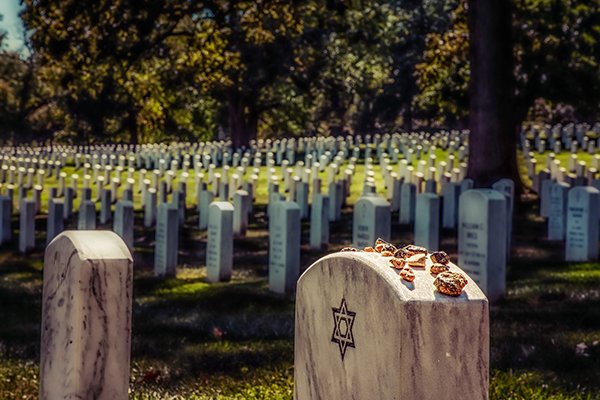 Memorial Services

​Feldman Mortuary offers water cremation and body composting services, as well as the essential ritual, both traditional and unique. These can include a watering ceremony for water cremation or a ritual scattering of soil for natural organic reduction. As with any graveside service, weather and the environment can impact the service, so the same suggestions apply. Whatever your specific wishes are, Feldman Mortuary is ready to help you make them real. We look forward to helping you create an experience that celebrates, respects, and honors the deceased. ​
Regardless of which green burial or other option you choose, recognizing the loss of a loved one is vital for beginning to navigate the grieving process. Whether a traditional memorial service or a respectful returning of the remains to the earth along a treasured forest path, it would be our honor to help create a remembrance that celebrates the life lived.
Burial In Israel

​There is a belief that every Jew should be buried in the Holy Land, for only those buried there will be resurrected. Furthermore, as stated by Rabbi Anan, "Whoever is buried in the Land of Israel is deemed to be buried under the altar [and there is no more prestigious place in the world]."
For some families, a return to Israel for burial is appropriate. For them, Feldman Mortuary is the right choice. We have the most experience and the greatest expertise in the Rocky Mountain region for getting a loved one to Israel.
Our multiple contacts both on the East and West coasts may assist in this transportation. These contacts are Halachic, observant Jews that speak Hebrew fluently and have many years of experience working with the various Israeli cemeteries.
Israeli Cemeteries
Some families already have a cemetery in Israel, or connection to a Chevra Kaddisha who will assist the family at the time of need. If not, we suggest families make the necessary arrangements well in advance of burial, as it can be very difficult to secure a grave at the immediate time of need.
Preparation And Transportation
Your loved one will be prepared here in Denver by our local Chevra Kaddisha. A tahara is required, as is the tachrichim and a talis (if a male). Transportation takes place in a specially-crafted, sealed container. Purchase of a casket is not required or even allowed.
Often, family members travel on the same plane as their loved one. However, that is not always possible for travel between Denver and New York, the typical point of departure to Israel. Only certain flights are available for transporting the deceased and because of strict TSA time requirements, it may be impossible to arrange for a family escort. However, be assured that Feldman Mortuary will do everything we can to meet your family's wishes with regard to flying on the same flight.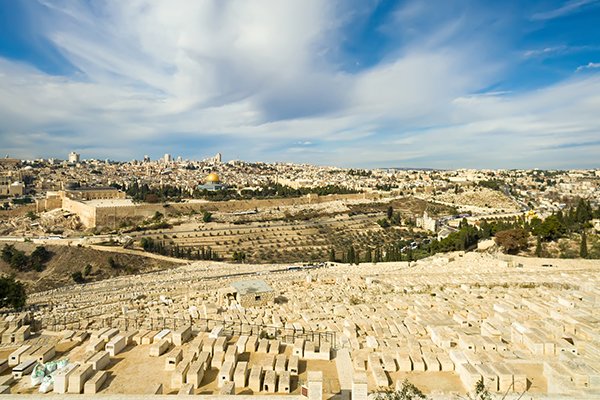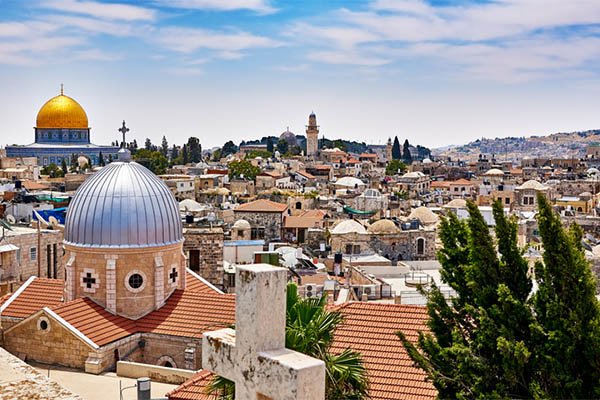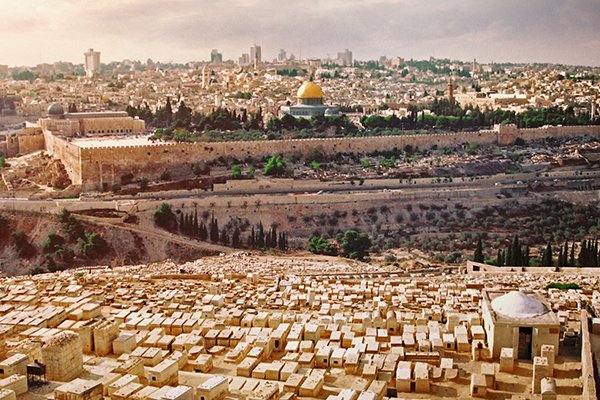 Extra Placeholder, pls remove.
Who we are and what we believe
"I would like to thank your staff for the very sensitive and dignified manner-in-which my family were treated before, during and after the funeral. During a very difficult time, much of the worry was alleviated by their care and professionalism. All your efforts on our behalf were sincerely appreciated."
- Molly H.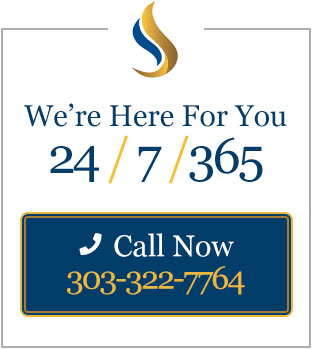 The death of a loved one is among the most difficult circumstances any of us will face. We're here to help you through this challenging time. With compassion and deep experience, we'll help you make informed choices and guide you through the many details of preparing for a funeral service or celebration of life.
If a death has occurred, call us at (303) 322-7764, or 855-670-2263 anytime, day or night. For preplanning and other longer-term needs, please contact Jamie Sarche [sar-shay] either by her email address below or by calling the office during regular business hours.
Contact:
Information: director@feldmanmortuary.com
Pre-planning: jamie@feldmanmortuary.com