We're here for you 24/7/365
Video Gallery
Hear what our families have to say about pre-planning.
Michelle and Steven Toltz
Jamie Sarche: Director of Advance Planner and Generations Funeral Services
Extra Placeholder, pls remove.
"Having watched friends go through the agony of having to make funeral arrangements in the immediate aftermath of a parent's death, my wife & I did not want our children to have to experience the same thing. We sought out Jamie Sarche based upon recommendations from others. Our expectations were high yet they were greatly exceeded. Jamie asked all the right questions, probing where necessary, but always with great sensitivity and honesty. The result was us finally knowing what we want for ourselves. Our children will not have to make any of these difficult decisions while under incredible stress…and our wishes will be carried out. Thank you, Jamie, for making it possible to give this great gift to our kids."
- Anonymous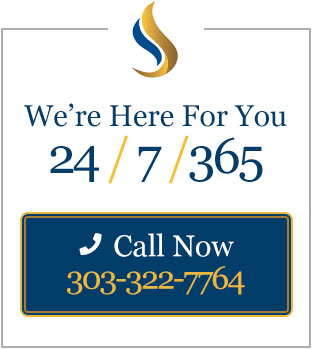 The death of a loved one is among the most difficult circumstances any of us will face. We're here to help you through this challenging time. With compassion and deep experience, we'll help you make informed choices and guide you through the many details of preparing for a funeral service or celebration of life.
If a death has occurred, call us at (303) 322-7764, or 855-670-2263 anytime, day or night. For preplanning and other longer-term needs, please contact Jamie Sarche [sar-shay] either by her email address below or by calling the office during regular business hours.
Contact:
Information: director@feldmanmortuary.com
Pre-planning: jamie@feldmanmortuary.com