We're here for you 24/7/365
A Natural Death Care Provider for Funeral and Cremation in Highlands Ranch, CO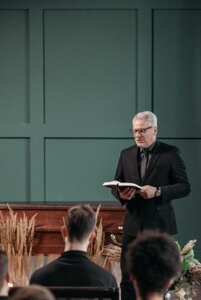 We are honored to serve our Jewish community at Feldman Mortuary for more than 8 decades now. We pay attention to families' requests caring for their loved ones. We have been providing solace with sincerity and confidence to the bereaved. We also respect Jewish heritage. Feldman Mortuary in Highlands Ranch, CO understands that losing a loved one is difficult. That's why throughout this tough time we cater personal, customized funeral and memorial services to help grieving families. Our caring staff will work with you to create a service that honors your loved one's life and legacy. We offer a variety of services and arrangements, so you can choose what best suits your needs. Contact us today at 303-322-7764 to learn more about our graveside, memorial, burial in Israel, and personalized funeral services.

Finding the right balance of tradition and modern service options for funeral and cremation in Highlands Ranch, CO, matters to many who are making final arrangements. Feldman Mortuary offers a full range of death care services, including several natural and earth-friendly options. We also have deep roots with the Jewish community in and around the area. This means we are well equipped to support that faith tradition in final arrangement processes.
We welcome families from all walks of life and hope to lift even some of the inherent heaviness that attends these difficult transitions in life. Having the support of caring and experienced professionals can make a world of difference during a tender time of parting. Our hope is to give you options to find the perfect combination of services and supportive resources to assist you and your relations in your healing path.
Less Invasive Solutions for Funeral and Cremation in Highlands Ranch, CO
Choosing the preparation mode for your loved one's final disposition can be handled differently depending on your preferences. Here are a few solutions that offer a less invasive environmental impact than mainstream embalming and casketing.
Natural Burial Options: At Feldman Mortuary, we have always encouraged a more gentle return to the earth if that aligns with you. We offer our clients access to fully biodegradable shrouds and casket encasements. Our directors and staff have extensive knowledge of local green burial sites and regulations. If embalming the remains is needed for your situation, we are competent and willing to support you this way too.
Biological Human Composting: Biological human composting is another beautifully simple, ecologically safe solution for final disposition preparation. The deceased remains are packed in straw and other natural elements to hasten the breakdown of the molecular structures until all that remains is dark nutrient-rich soil. This process takes a handful of months, give or take.
Cremation by Water: An exciting alternative to the more typical "flame cremation," water cremation yields a similar result with a far different approach. A liquid alkalizing solution covers the deceased remains. The vigorous movement of the sealed chamber assists in dissolving all softer tissues until only the skeletal remains are left. This takes a few hours but mimics that natural process of decomposition. The bones are ground into a fine powder known as cremated remains or 'ashes.'
Flame Cremation: More well known than the water cremation just explained, flame or fire cremation also results in bone fragments ground into ashes. Creating these cremated remains begins by laying the deceased in a cremation container and securing that into a furnace chamber. The sweltering heat is applied to the chamber room until everything inside is engulfed in flames. After a few hours, the fire is spent. Only the dried portions of bone fragments visibly remain.
Ideas for Honoring Your Deceased Relation
No matter what route you go to prepare your loved one for their final resting place, it is a good idea to think about ways you can honor their memory through a public or private ceremony. Traditional funerals and memorials are commonly chosen options customized to your unique loved one. You may even decide to combine services such as a funeral and cremation in Highlands Ranch, CO, for the same individual.
Other ideas include a service referred to as a Celebration of Life. These services are often poignant events that can be more formal or less so. The lens of this type of service is to truly celebrate the life that has been lived and the legacy that has been left by that individual's presence on the planet. Regardless of age or station, each person has an impact, which can be a beautiful way to remember your loved one.
Receptions can also be offered. Sometimes these are held after all funerary events have concluded but could be flexible with the timing. A reception can give space for mingling and visiting where families and old friends can renew acquaintances and support each other at this time of shared loss and sadness. Light refreshments or full-course meals could be part of this event.
Work With Us!
Suppose you require support for death care services for members of the Jewish faith tradition. In that case, you will want to work with the professional and caring individuals at Feldman Mortuary. If you are looking for comprehensive natural death care solutions, you also will be so glad to find us! For families and individuals from all backgrounds, we welcome you and feel privileged to serve your deceased and your family through this time of change.
Feldman Mortuary is prepared and ready to support your needs for funeral and cremation in Highlands Ranch, CO, in whatever ways will best help you through this painful loss. Reach out to us by calling (303) 322-7764 at any time of the day or night for immediate need assistance. Other services, including tours, can be scheduled via appointment at our centrally located facilities found at 1673 York Street, Denver, CO 80206.
Funeral Home and Cremations FAQs
Is Cremation Becoming More Popular Over Traditional burial?
Yes. Funeral directors have seen a dramatic increase in cremations over the past few years. The National Funeral Directors Association (NFDA) found that in 2009, 45 percent of all funerals were cremations, up from 34 percent in 1999.
There are many reasons for this shift. One is the increasing cost of traditional burials. The average funeral now costs more than $7,000, and the cost of a casket can range from $1,000 to $10,000. Cremation is much less expensive: the average cremation costs about $1,500.
Can you Attend a Funeral of Someone you Did not Know?
Yes, you can attend the funeral of someone you did not know. Funerals are typically open to the public, and you are free to pay your respects to the deceased. However, it is generally considered polite to refrain from speaking or making too much noise during the funeral service. And also, be considerate and sensitive to the deceased's family during the funeral – as they are still coping with grief.
Who is Responsible for Planning a Funeral in Colorado?
In Colorado, the responsibility of planning a funeral falls on the deceased's next of kin. This includes making arrangements for the burial or cremation of the body, as well as organizing any funeral services that may be desired.
If you are not able to take care of these tasks yourself, it is important to find someone who can do so on your behalf. This can be a friend or family member, or a professional funeral planner.
Extra Placeholder, pls remove.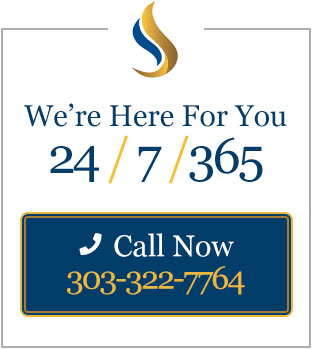 The death of a loved one is among the most difficult circumstances any of us will face. We're here to help you through this challenging time. With compassion and deep experience, we'll help you make informed choices and guide you through the many details of preparing for a funeral service or celebration of life.
If a death has occurred, call us at (303) 322-7764, or 855-670-2263 anytime, day or night. For preplanning and other longer-term needs, please contact Jamie Sarche [sar-shay] either by her email address below or by calling the office during regular business hours.
Contact:
Information: director@feldmanmortuary.com
Pre-planning: jamie@feldmanmortuary.com