We're here for you 24/7/365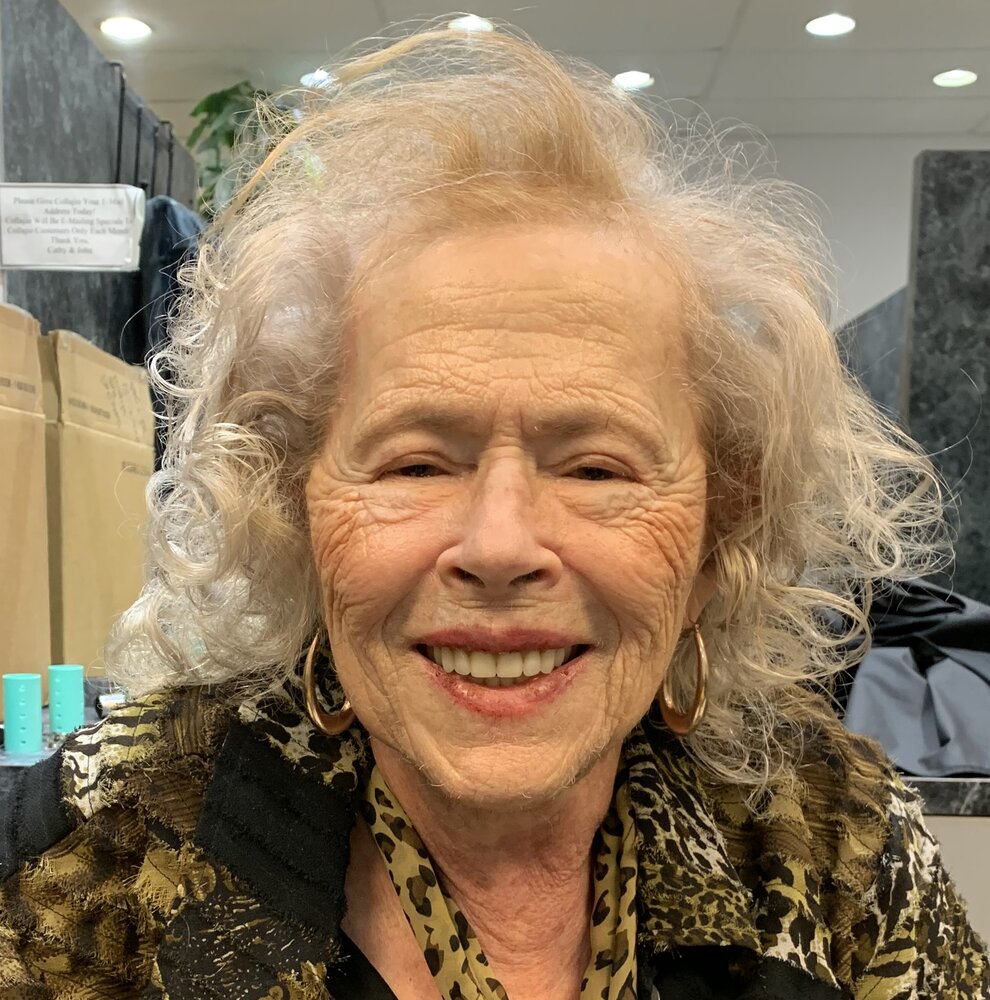 Obituary of Marilyn Butterman
With profound sadness we announce the passing of Marilyn Butterman, beloved wife, mother and grandmother, who passed away on Wednesday, November 3, 2021.
Marilyn was born on April 25, 1936 in the Bronx, N.Y. to Joseph Silver and Etta (Nadler) Silver. She attended Harlem College and worked as a special needs teacher for young children for several years. She met Dr. Norman Butterman, a dentist from Montreal, over Labor Day weekend on the beach at The Tarleton Resort in New Hampshire, when Norman asked her to hold his watch while he went for a swim. They were engaged by the end of the weekend! Marilyn embarked on her journey to the "Great White North" to begin their life in Montreal. And their marriage was an incredible love story for almost 60 years.
Marilyn and Norman raised four children in Montreal, Quebec, and she was the most devoted wife and mother. Her children say, "She was a creative, expressive and loving mom, a poet who encouraged self-expression and creativity in her children. She was always available to listen to problems and creatively brainstorm with us. There was no better advocate for her children." She and Norman gave their family a wonderful life, with a country home in Lac Breton, Quebec, which Marilyn named "Pumpkin Hill" to a third home in Miami Beach.
In 1979, due to political unrest in Quebec, Marilyn and Norman relocated to Denver, Colorado in order to give their children more opportunities. When the children were grown, Marilyn joined Norman's dental practice as the Office Manager, and poured her creative energies into managing the practice. "As a non-skier, with a husband and four children who skied, there was nothing better than coming home tired from a day of skiing to one of Marilyn's delicious dinners." Her children recall. Marilyn was a wonderful grandmother to her six grandchildren. She was their babysitter, confidant, always in attendance for all of their special moments and milestones.
Marilyn lived vibrantly, even in the last years of her life with dementia, teaching those around her to live the present moment.
Marilyn is pre-deceased by her husband Norman who passed away in May of 2020 and is survived by her brother, Ronald (Antonia) Silver of Mount Kisco, NY, three of her four children, Susan (David) Brody and Daniel (Irene) Butterman (of Denver), and Steven (Nelson) Butterman (of Miami Beach), and five of her six grandchildren, Jason Brody, Zachary Hunter, Adam, Kevin and Jared Butterman. She is predeceased by her son, Bruce Butterman 'zl' and her grandson Jordan Brody 'zl'.
Graveside funeral services will be held on Friday, November 5, 2021 at Mount Nebo Cemetery and live streamed on Feldman Mortuary's YouTube Channel.
Contributions in Marilyn's name may be made to the Anti-Defamation League Mountain States Region (mountainstates.ADL.org)
Share Your Memory of
Marilyn