We're here for you 24/7/365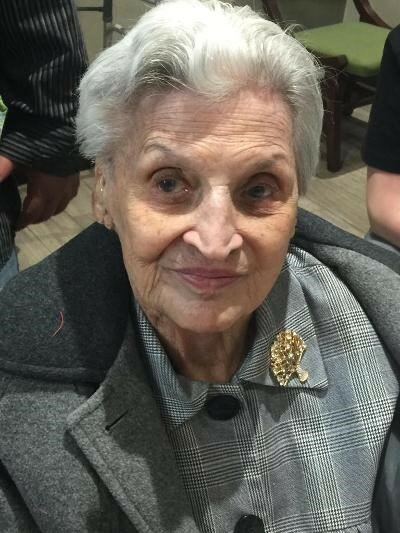 Obituary of Bette Siegel
Bette Siegel passed away on Dec 2, 2022. She was born February 22, 1920 in Kansas City, MO, and died in Kansas City at the age of 102.
Bette moved to Boulder, CO with her family in 1922. She graduated from Boulder High School. Bette met her Beshert, Isadore Siegel in Denver on a blind date. Six months later they married in 1942. They were married for sixty four years. They owned and operated LaMode Furniture for forty years.
Bette and Ish have two daughters. She is survived by Sandra Lynn Plattner Shulkin (Larry z"l). Raye Ellen Silverman (Bruce). Bette has four grandsons, and nine great grandchildren.
Bette was a woman who brought a smile to all she met. She loved bridge and Mah Jong and was an avid golfer and tennis player well into her nineties.
She will be buried at Rose Hill Cemetery, Denver, CO at 2pm on Tuesday, December 6th. Service will be livestreamed via Feldman Mortuary's YouTube channel.