We're here for you 24/7/365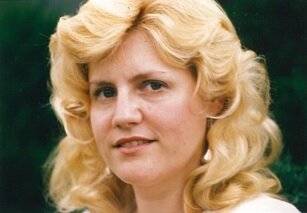 Obituary of Sharon Rae Viton
Sharon Rae Viton
Dec 28th 1951 - April 1st 2023
Sharon Rae Viton, 71, passed away peacefully on April 1st. She is survived by her husband Philip, sister Monica, children Nathan and Megan, their spouses Jessica and Adam, nieces and nephews Tony, Shannon, Brittany and Bee and grandchildren Zoey and Xavier. She was the center of family communication including relatives across the world and beloved friends. Her phone calls and messages always ended with an admonition to "Be good to each other" and "You can never say I love you" enough. Her passing leaves a gulf of love and communication that our family will likely never replace.
Sharon was born in Fargo, ND to Nathan and Beatrice Paper and educated at various universities. She met the love of her life, Philip, on a blind date in Minot and celebrated 48 years of wedded bliss. She spent decades in education and worked for the state of North Dakota lending her skills with mathematics to all those around her, even if they never quite understood the math. We all understood the passion she had for teaching and for her students.
She was an avid reader, artist and embroiderer. She was an animal lover and may have, from time to time, liked her beloved chihuahuas more than her children.
Services will be held on 04/10/2023 at Feldman Mortuary, Denver, CO, viewing at 12:00pm, service at 12:30pm. A livestream will be available via Feldman Mortuary's YouTube channel. Burial to follow at Fairmount Cemetery at 2:00pm.
In lieu of flowers you may wish to make a donation to a charity of your choice in her name.