We're here for you 24/7/365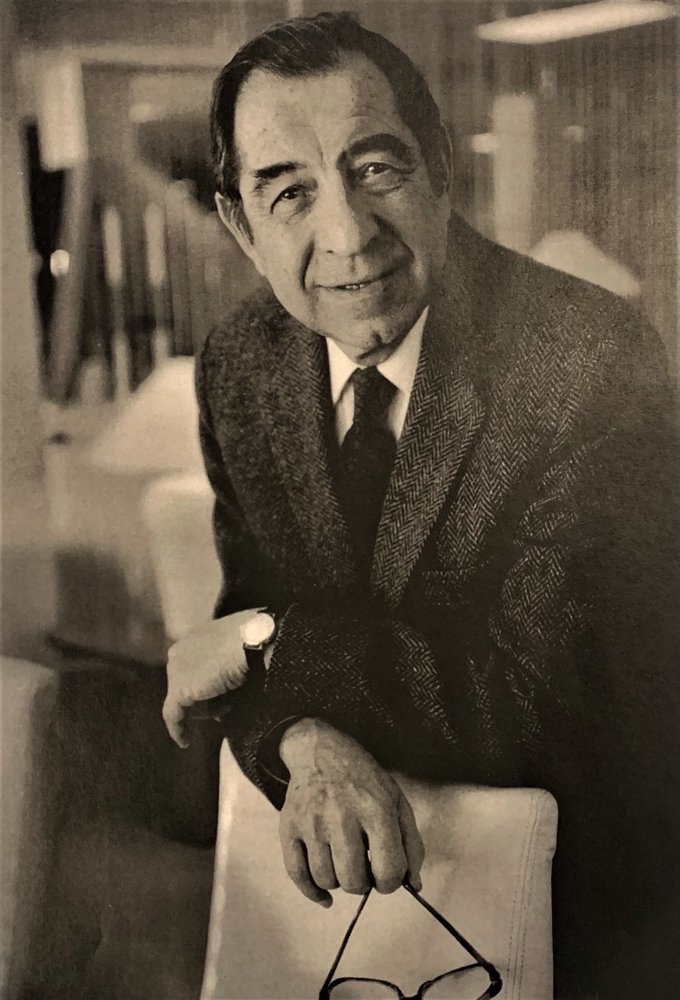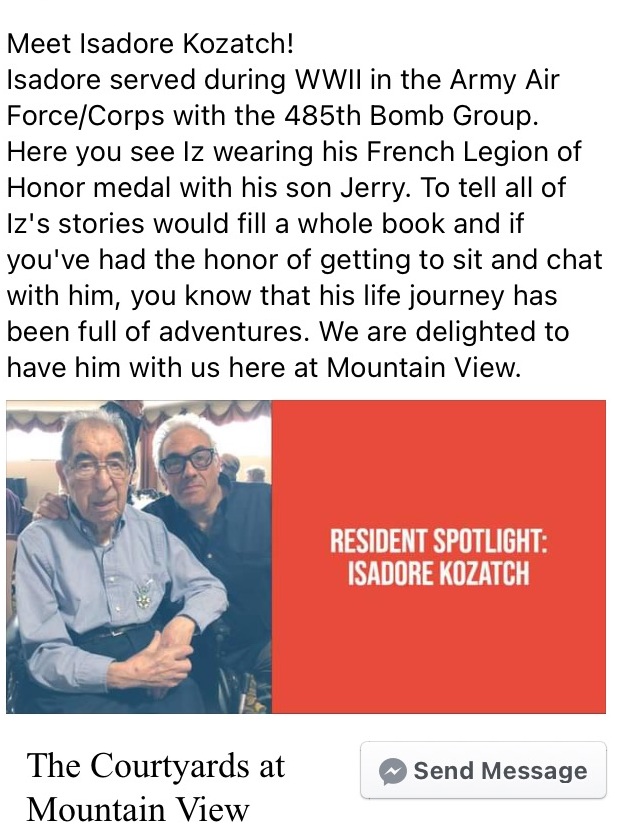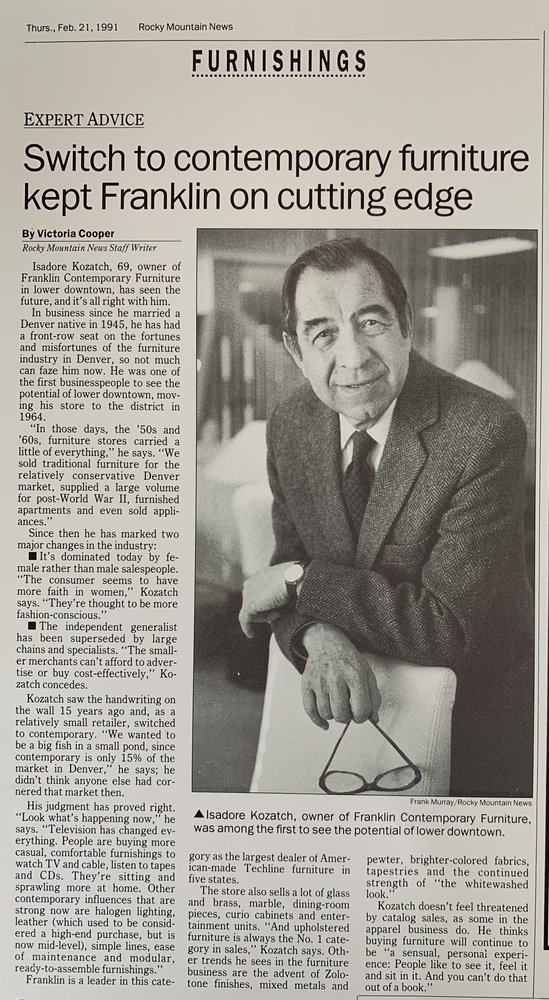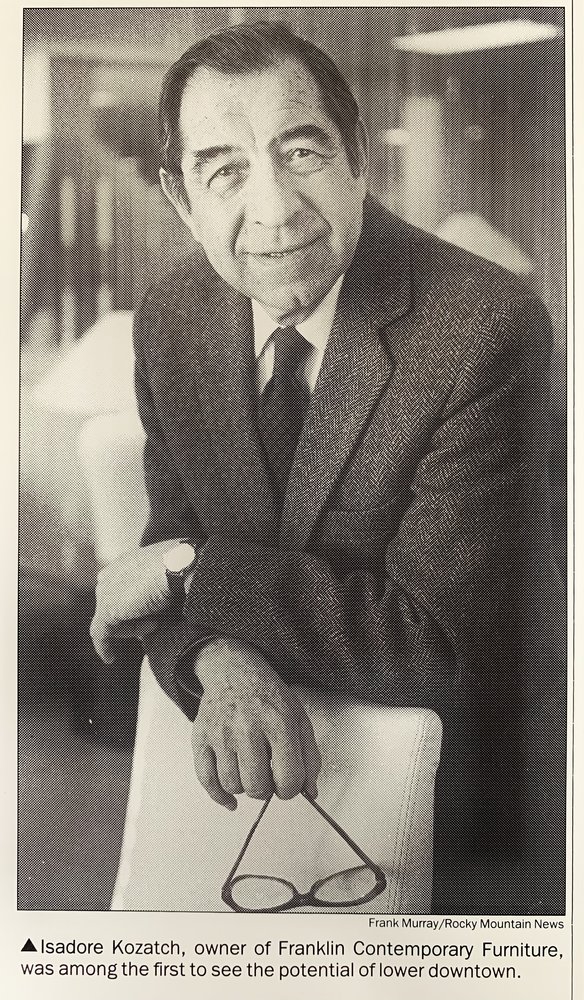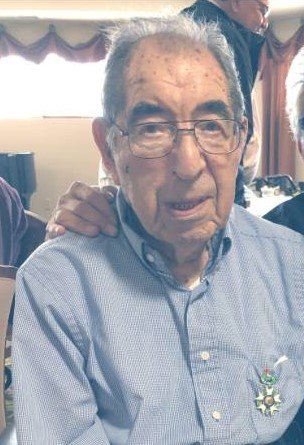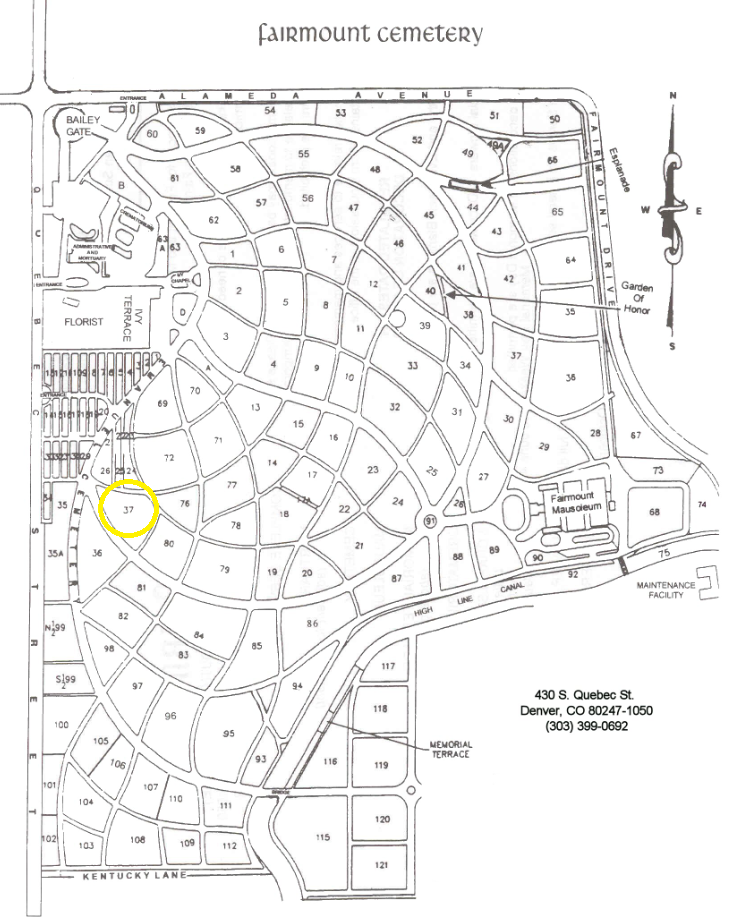 Obituary of Isadore Kozatch
Isadore Kozatch was born November 8, 1921 in Mons, Belgium and immigrated to the United States with his parents in 1923. His father was quarantined at Ellis Island for two weeks. This was an exceptionally traumatic time for the family, as it was for countless other immigrants following World War I.
In August of 1942, he enlisted in the Army Air Corps and spent the next three years flying combat missions over Europe. While awaiting transfer in Denver in 1944, he met his future spouse, Ida Epstein, at a USO picnic. He was discharged in September of 1945 from Fort Dix, NJ and received 10 awards and decorations. Shortly after, he returned to Denver and married Ida on January 6, 1946.
Soon after, he bought a small used furniture store on 34th and Franklin from his father-in-law.
In 1964, he grew the business into a large furniture and carpet store located downtown on the corner of 18th and Wazee. His son Jerry joined him in the furniture business in April of 1977. They were partners until the furniture business closed in 1995.
Isadore pursued several hobbies during his retirement years. He was an avid fisherman, read extensively, traveled, attended Elder Hostels, and finally attended college part-time at the University of Denver. He audited classes that were interesting to him such as history, jazz music, and literature.
Ida became ill in the late 1990's, and Isadore cared for her at home until her death on April 17, 2009. He never remarried and remained in their Denver home until 2015 when he sold the house and moved to a senior living facility.
Honor Flight Network selected Isadore to participate in a complimentary tour of war memorials in Washington D.C. This was a chance to be honored and to reflect on his experiences. He was able to remember friends and comrades and meet other veterans.
On May 25th, 2018, Isadore was awarded the French Legion Of Honor Medal, the highest decoration that the French government gives to those who defended France during WWI and WWII. There was a beautiful ceremony held at the Colorado State Capitol Building.
He was a beloved member of the community, a man with a unique personality, and great sense of humor. He always had a sharp retort for all who chose to attempt to tease him. He was an unforgettable person: respected, admired, and loved by those who knew and understood him.
He is the brother of the late I. George Kozatch. He is the brother-in-law of the late Joseph Epstein, the late Helen and Alan Markson, the late Harold Epstein, and the late Edmund and Judy Epstein. He is survived by his two sister-in-laws (Shirley and Joan Epstein), three children (Marcie Bayaz, Jerry (Vail) Kozatch, and Rivka Yerushalmi), his four grandchildren (Shai (Tamara) Bayaz, Shachar (Sarit) Bayaz, Lia and Mara Kozatch), and his nine great-grandchildren.
Funeral service, 11AM, Wednesday, April 21 at Rodef Shalom. Burial will follow at Emanuel Cemetery within Fairmount Cemetery. A public livestream will be available on Feldman Mortuary's YouTube Channel by clicking here at the time of the service- https://www.youtube.com/channel/UC7CQNliXtxRvoOGVZvmH-kg
Contributions can be sent to the Jewish National Fund, Denver Hospice, or Gateway Domestic Violence Services.
Share Your Memory of
Isadore