We're here for you 24/7/365
Funeral Reception: An Overview
Monday, December 19, 2022
The purpose of the reception is to provide attendees an opportunity to pay their respects to their departed loved ones, catch up with friends and family, and share memories of the good times they shared. It is common practice for the deceased person's family to host the funeral reception immediately after the funeral service. Friends and family will get the chance to catch up in an informal setting. During the reception that follows a funeral, mourners are allowed to comfort one another, share stories and recollections of the departed, and continue the custom of honoring the life of a special person who has passed away. If you are interested in organizing a funeral reception for a loved one who has passed away, do not hesitate to contact funeral homes in Highlands Ranch, CO.

Regarding preparing a funeral reception, there are no set guidelines or regulations; nevertheless, a few checklists can help ensure that everything goes off without a hitch on the day. The following are some of them:

Make Sure You Have a Specific Time and Date Planned Out for the Occasion

The funeral or memorial ceremony is typically followed immediately by the reception. However, this should not be construed as a rule in any way. There is a wide variety of circumstances that can necessitate a later or even delayed reception.

Keep a Financial Plan

In light of the sum of money that might have been spent on the funeral itself or memorial service, if you have decided to have a funeral reception, it is imperative that you have a budget in mind and that you keep to it. If you do not, you might spend more money than you intended. Do you have the financial capacity to feed many people, or do you have a strict budget to stick to? When you are making plans, make sure to keep all of these things in mind.

Choose a Location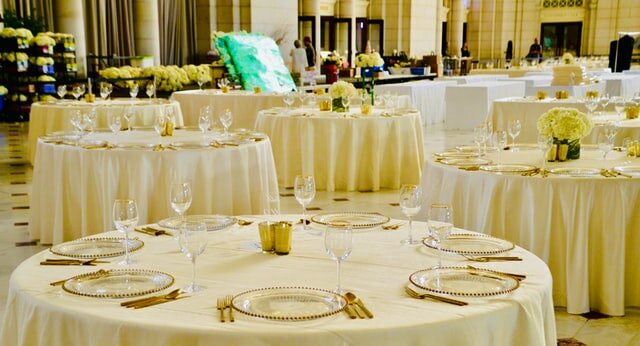 As part of the service, many funeral homes also provide a location for the reception that follows the funeral. It would be best if you inquired with the funeral home that you have chosen as to whether or not they provide such packages. This does not imply that you must seek the assistance of your funeral home about this matter; on the contrary, it is not required. You are free to choose any location that strikes your fancy.

You have complete control over the degree to which the event is customized to reflect your interests and preferences. The primary purpose of the reception that follows the funeral is to give individuals who attended the funeral a chance to reflect on their experiences and share stories about the deceased. You can help to develop contact and make the reception more personal by adding touches that call to mind your loved one. Make the most of the brief burial period by reconnecting with friends you haven't seen in a long time.
There are a few different ways to accomplish this, including the following:

● Prepare and serve the deceased's favorite meal.
● Putting together a playlist that includes the dead person's favorite songs and artists
● Putting together a video tribute that will be played during the reception.

Why not contact funeral homes in Highlands Ranch, CO today for help as regards organizing a funeral reception for your deceased beloved?

Previous Posts
It is impossible to refute the reality that anyone, at any age, in any place, and under all circumstances, is susceptible to passing away. The best thing we can do is to live each day of our lives ...